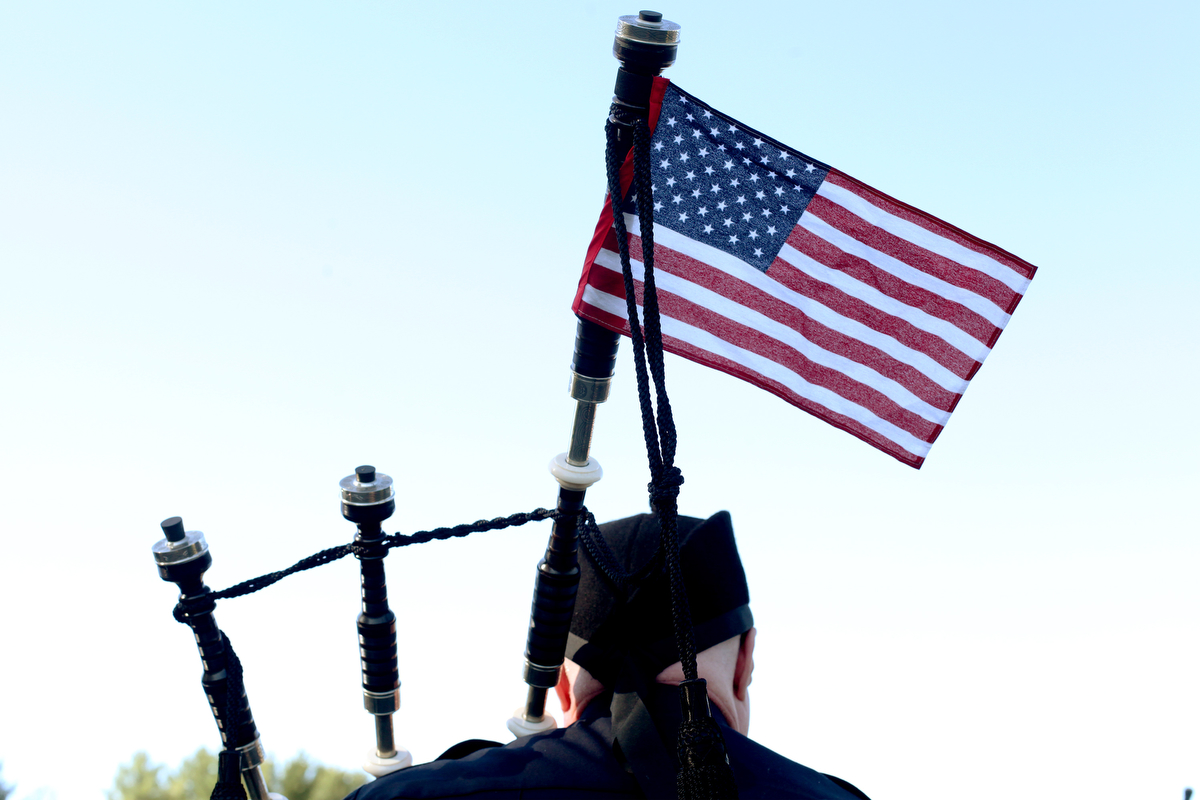 Members of the New Hampshire Police Association Pipes and Drums practice before a procession to the memorial service for Brentwood police officer Stephen Arkell at Exeter High School on Wednesday, May 21, 2014. Arkell, 48, was shot and killed while responding to a domestic disturbance call on May 12.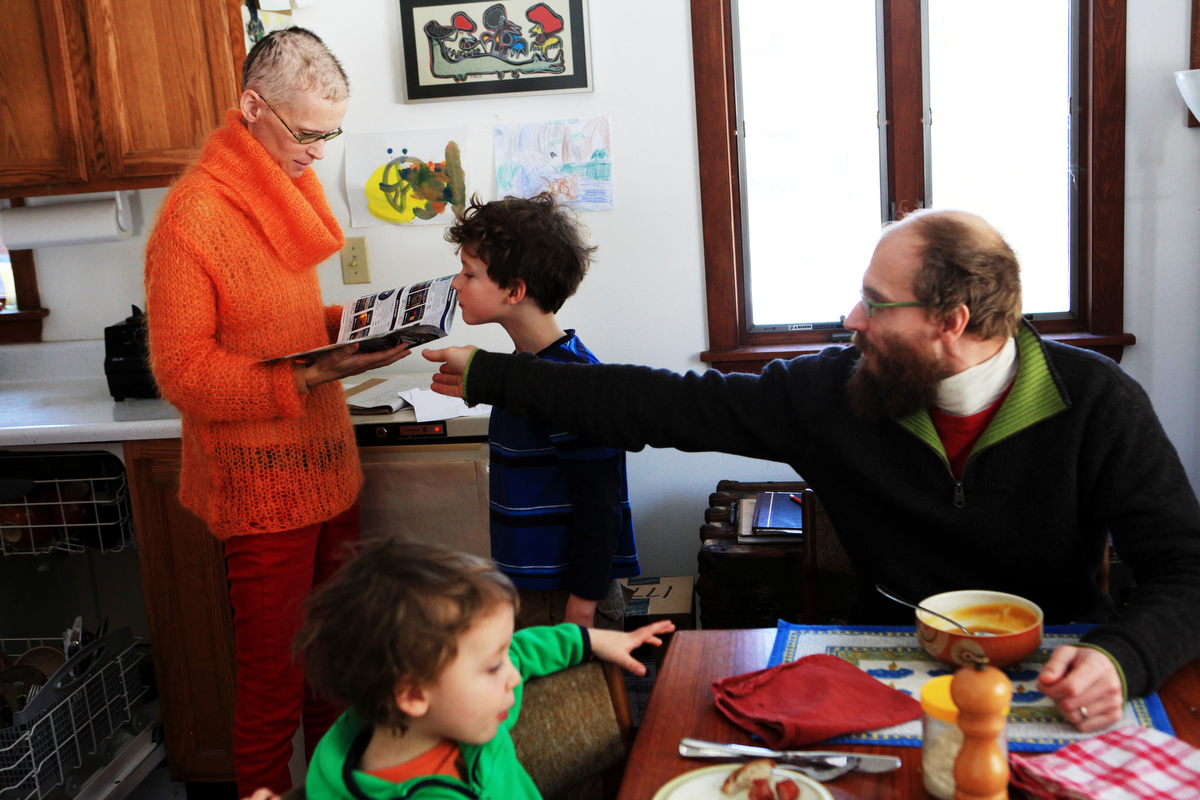 Sarah Thompson looks through a magazine as her son Wallace, 7, peeks over the top while her husband John and their other son Lysander, 4, ate lunch at their home in Georgetown, Maine on Friday, February 28, 2014. Sarah was diagnosed with leukemia in 2010, then was in remission and was feeling hopeful, but now needs a bone marrow transplant.
Senate Veterans Affairs Committee Chairman Sen. Bernie Sanders, I-Vt., answers questions about legislation that Congress recently passed to reform the Department of Veterans Affairs during a press conference at the White River Junction VA Medical Center on August 6, 2014.
Firefighters respond to a three-alarm fire at Sheehan and Sons on Stoughton Pond Road in Perkinsville, Vt. on August 10, 2014.
Merrimack Valley sophomore Haley Roy, 15, who has Lymphoma, wiped away tears as her friends Molly Brochu, left, 15, Sierra Dube, 15, Celine Burrows, 15, Callie Brochu, 15, Kristen Simoneau, 15, Mariah Elkins, 15, and Izzy Hoyt, 16, surround her after performing a zumba dance to the song Roar that they learned specially for her during a Zumbathon fundraiser to help pay for her treatment on Sunday, January 19, 2014. "I don't know a lot of people here but they're all here for me. It kind of blows my mind," said Haley.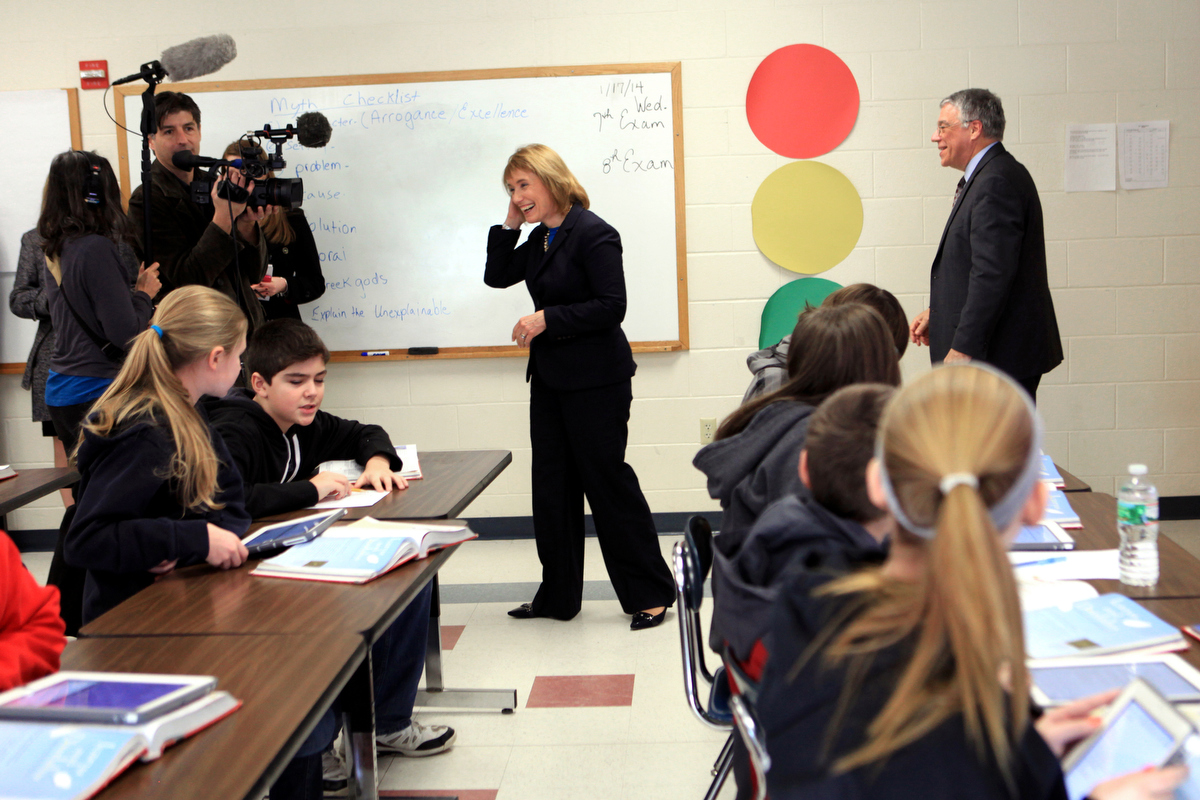 Gov. Hassan enjoys listening in on a seventh grade language arts class about Greek mythology at Pittsfield Middle/High School on Friday, January 17, 2014 Gov. Hassan visited the school to see its improvements to a more student-centered learning environment after receiving a grant from the Nellie Mae Education Foundation.
Lydia Munika, of Kenya, left, Bruce Ernest, of Zambia, second from right, and Tumiso Mabusela, of Botswana, right, congratulate Mshila Sio, of Kenya, middle, after he learned that he received a grant during the last week of the Young African Leaders Initiative at Dartmouth College in Hanover, N.H. on July 23, 2014.
From left: Chuch Schmidt, his wife Denise, Sara Smith, Ann Hasbany and Marie Brezosky line up to vote by ballot on amendment four during the Pembroke Town Meeting at Pembroke Academy on Saturday, March 15, 2014.
Family and friends comfort the mother of Jonathan Varnum at the scene of the car crash that killed him and two others on West Unity Road in Unity, N.H. on August 10, 2014.
Law enforcement officers from New Hampshire, Massachusetts, Maine and beyond process to the memorial service for Brentwood police officer Stephen Arkell at Exeter High School on Wednesday, May 21, 2014.